Specialist Construction Services
Building Renovations Ltd has been providing specialist treatment and construction services to the Island for over 22 years.
Whether it is water or damp ingress, dry rot, wet rot, or infestation from wood boring insects our surveying team has a wealth of construction problem solving experience and our wide product range can cater for all construction issues irrelevant of size or complexity.
We have a proven track record of delivering projects from conception to handover and would be please to discuss your requirements in greater detail with you.
Environmental Upgrades
We are able to offer a wide range of environmental upgrades from cavity wall insulation to the design and installation of pitched and flat warm roofs.
We are able to review your property and offer guidance on the best ways in which to minimise your impact on the environment whilst offering cost saving on energy consumption.

Dry Rot Treatments
Dry rot (Serpula lacrymans) refers to wood decay caused by certain species of fungi that digests parts of the wood which give the wood strength and stiffness.
Dry rot is the most serious form of fungal decay in a building. It can spread onto and destroy much of the timber in your property.
Timber buried or in contact with wet masonry are at significant risk.1
In buildings, particularly those with solid or of a non cavity construction Dry rot has the ability to travel through building materials other than timber and has been known to travel through and along the wall surface behind plaster and render giving outbreaks the potential to spread quickly through a building. For this reason additional measures (e.g. masonry sterilisation) often have to be taken when treating dry rot outbreaks over and above those necessary when dealing with outbreaks of other wood-rotting fungi.
Dry rot poses a significant risk to timber within a property and any outbreak should be investigated and treated.
Dry rot can cause widespread structural damage. We recommend that any suspected outbreak is inspected as soon as possible.
Building Renovations Ltd has been treating dry rot out breaks across the Islands for over 25 years and has a wealth of experience and guaranteed solutions for the treatment and eradication of dry rot.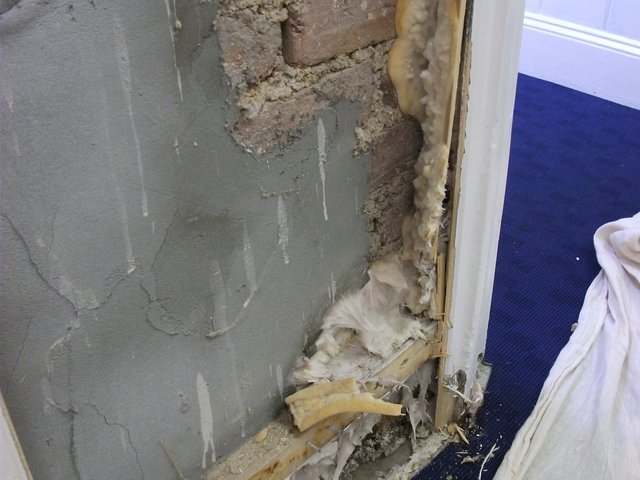 Wet Rot Treatments
Wet rot (Coniophora Puteana) is the most common form of timber decay and can be found in most properties at some point and is typically confined to the area where buried and exposed timber has become and remains wet.
Firstly the cause of the water ingress should be identified and any structural problems should be treated. There is no point in repairing the damage to the timber if it is going to reappear because the cause has not been identified and treated.
If an outbreak of wet rot occurs in structural timbers (such as roof trusses, floor joists the implication for structural integrity must be established. In other areas, the rotten timbers should be removed and replaced; if the damaged area is fairly small, it can be cut away and a new piece of timber joined to that remaining.
If the damage is confined to a very small area, an epoxy based repair kit can be used to fill the damaged area once it has been cut back to sound timber and the new surface of the wood treated with a suitable primer. Preservative tablets are available which are inserted into the timber adjacent to the repaired area to protect the timber 'from within'.
If there is any doubt that the structural problem has been eliminated, the new and adjoining timber should be treated with a proprietary wet rot treatment before redecorating. After repair exposed timbers should be treated to reduce the potential for ongoing issues.
External timbers should be protected with adequate coats of paint or some other suitable timber treatment/preservative.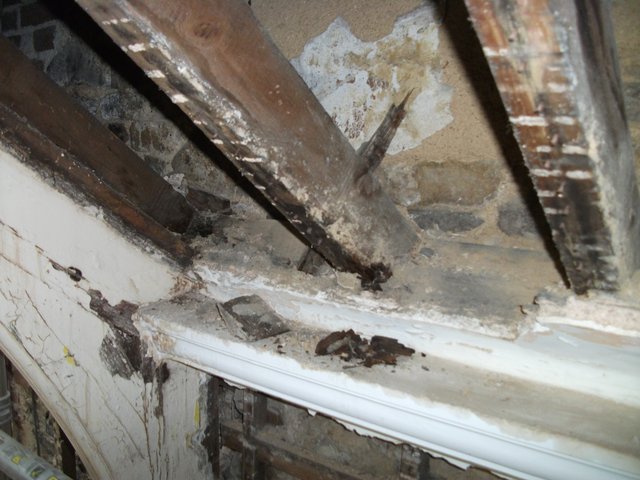 Insect Attack
Most Building Surveyors reports on homes built before 1990 make mention to woodworm attack and treatment. Woodworm is a common collective name of wood boring insects.
Insect attacks to timber come in many forms and from many insect types. The most common insect attacks in the Island are from the Common Furniture beetle (Anobium punctatum) and the Deathwatch beetle (Xestobium rufovillosum).
All untreated timber exposed to the correct atmosphere can attract insect attack and the effects of this can vary from small worm holes to major structural failure.
Building Renovations Ltd has been treating insect attack to timber across the Islands for over 25 years and has a wealth of experience and solutions for the treatment and eradication of dry rot.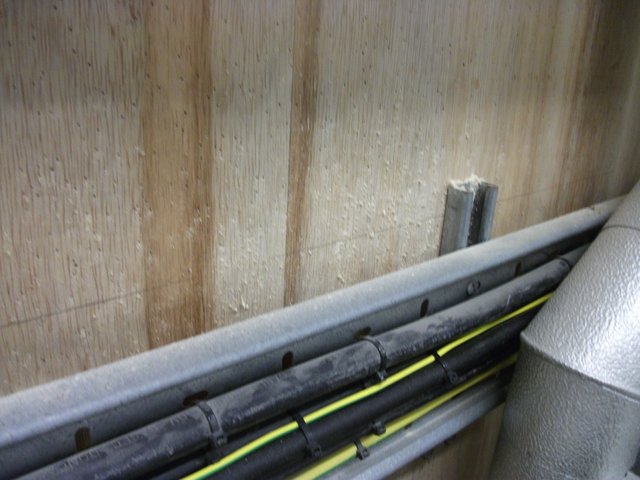 Whatever your construction need…
Building Renovations have the solution!
Are you looking for construction services?
Fill out this form and we will call you back.
COVID-19 Update: Our offices are now
open between 8.30am – 5pm