The team at Building Renovations know that dealing with contractors can be stressful at times.
For many people, undertaking a building project will be one of the most stressful things they will ever do!
Dealing with contractors on a day-to-day basis, being asked to make decisions on the spot, arranging finances and being expected to solve problems can end up like a full time job. The building industry can be confusing to the uninitiated, full of new words and strange processes that often lead to arguments and misunderstandings.
Not only that, but you'll probably be trying to do this while holding down your day job so that you can pay the bills, or even worse also be living in temporary accommodation while you wait for your new home to be finished!
Add to that the fact that you may not even know some of the legal requirements you are responsible for and it's a wonder that anyone not "in the trade" is able to get a project off the ground.
But Building Renovations bring a refreshing change to that.
With our considerable experience we can manage the construction process for you, preventing some of the confusion and misunderstandings that occur during building processes and shielding you from much of the emotional upset and stress involved.
We have the right skills and experience to guarantee your project goes as smoothly as possible.
Here are just a few reasons why Building Renovations should be your first choice for a Building Contractor
Above all your appointed Building Renovations professional will be there for you throughout the process to assist, give advice and smooth the way.
We believe you can't put a price on peace of mind.
Comprehensive Renovation Services
Take a look at more detailed information about the services that we provide, or call us for more information or to discuss your project.
Our Specialist Product Ranges
Along with our experience within general construction Building Renovations Ltd has a wealth of expertise in the resolution of historical and modern construction related issues.
Over time we have built relationships with recognised expert manufacturers to enable cutting edge solutions to be offered where traditional construction methods have failed.
We also retain some traditional construction products, such as lime and mineral based systems, within our portfolio to ensure that we can undertake works on listed properties maintaining recognised heritage restoration techniques.
Our primary suppliers / manufacturer partners are:
Sovereign Chemicals Ltd – Treatments for condensation, rising damp, wet rot, dry rot and wood boring insect attack;
Keim Mineral Paints Ltd – Mineral based plaster,renders and paint finishes;
Polyroof Ltd – Cold applied liquid applied seamless roofing solutions;
Rockwool Ltd – Insulation for lofts and cavity walls;
Vandex International Ltd – Cementitious tanking systems for basements and storage tanks;
Safeguard Chemicals Ltd – Tanking membranes and chemicals for the treatment of penetrating damp, rising damp, wet rot, dry rot and wood boring insect attack;
Fosroc Ltd – Concrete repair systems.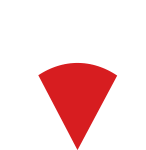 Our employees receive both on and off Island training from specialist product manufacturers ensuring we are able to offer the applicable manufacturer supported warranties and guarantees for our works.
Our management team has a wealth of general and specific construction experience and qualifications ranging from BSc (Hons) qualified surveyors to IICRC accredited technicians who are able and willing to assist you wherever possible.
Recognised as the Islands premier providers of specialist treatments and construction services to domestic and commercial property owners and the construction industry.
Are you looking for construction services?
Fill out this form and we will call you back.
COVID-19 Update: Our offices are now
open between 8.30am – 5pm